I saw
this post
on crafster of safety pin earrings. I thought these were just the cutest and most unique thing I've seen in a very long time. They seemed fairly simple to make and exactly my style.
These were very, very easy to make. I whipped up several in the span of minutes.
This first batch was made using the larger types of safety pins: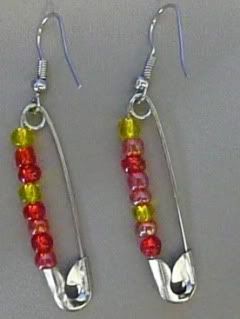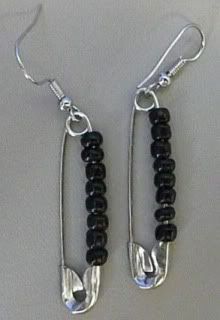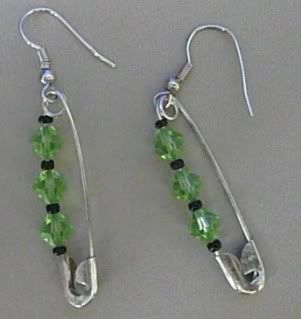 This second batach was made using the smaller types of safety pins: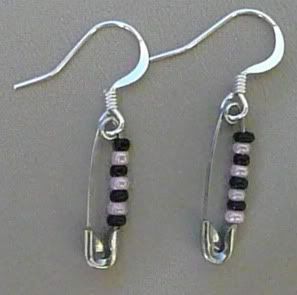 If I had more beads, I probably would have made dozens more, and experimented a little bit more.