Raise your hand if you love your knitting looms! I attempted to make a poncho using the Serenity Loom. I followed the pattern provided with the loom but it created a short, chic like poncho and I was looking for something longer and more roomy.
Here's what the outcome looks like: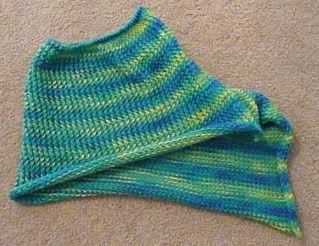 And the action shots:
I think its cute and it is comfortable but I've made some notes on where I need to make adjustments as the poncho I was looking to knit was about 3 times this size! Oh well, accidents help you learn.