I live in Arizona and it is CRAZY hot during the summer. Over 100 degress is just too darn high, so I decided to create some strapless tops and dresses. I used New Look pattern 6468. The same pattern I used to make this
Butterfly Dress
. I've got these dresses nailed down to about 45 minutes each, when I'm working on them nonstop.
This first one I did was made out of Candy Corn fabric: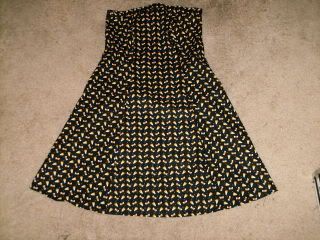 A close up of the fabric:
The photographs don't due the justice fabric. I'm planning to wear this on Halloween morning when we're up in Vegas.
This next one is a black strapless dress. The fabric is black cotton with dark black (?) spots spread throughout it in a funky pattern. I wore this dress all day today and it didnt' fall apart so I guess that was a very good thing!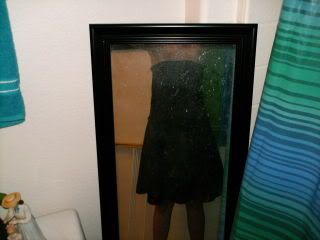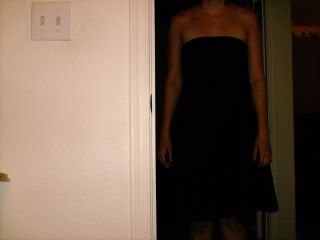 This next one is the same pattern but purple: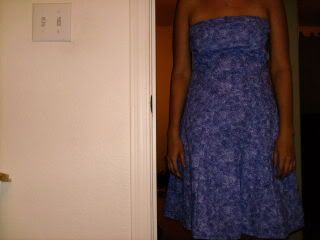 I plan to test out this dress tommorrow. Its a looser in the top because I didn't stretch the elastic out on the way on the top, so hopefully it'll hold up.
And a closeup of the fabric:
And finally a green tube top:
(and yes it was used, using the same pattern)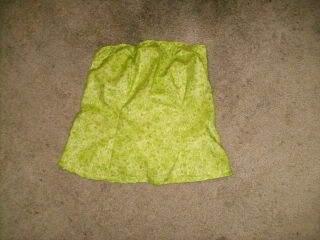 I have one more dress to make using the same pattern (red solid fabric) before moving on to cover jackets and a dress made for work.