My first crafty love will always be cross stitching. I used to watch my mom cross stitch all the time when I was a little kid. One day, I begged her to show me how and I stitched my first little cross stitch. A pair of ballet slippers (I had a thing for ballet). It was horrible. The stitches went all different directions and I stitched until I had too few threads left, but that was the end of it. I was in love. I haven't stopped since.
I've been working on these Jungle Critters for LM's room since before he was born (OMG). Actually, I've been working on these for the last year and half. I have two more down, and only one to go!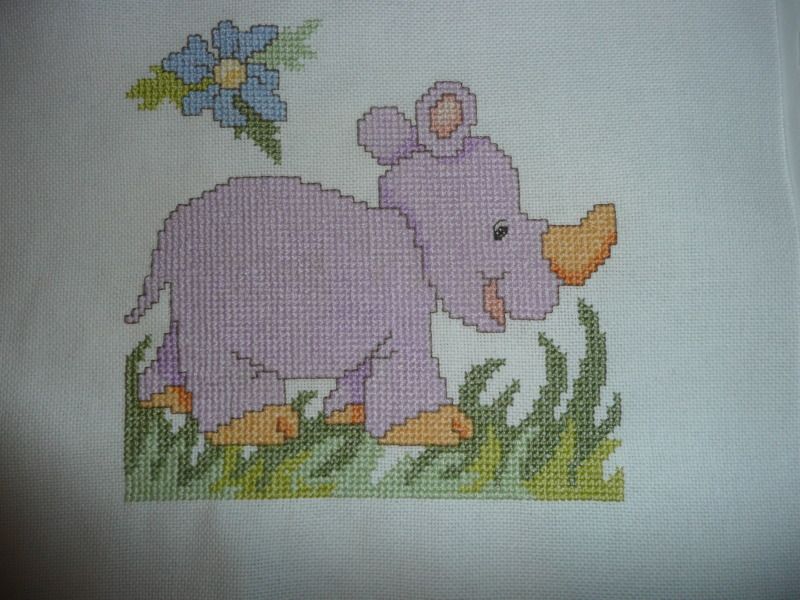 When we had decided to do a jungle theme in LM's room, I purchased a baby sampler for his bedroom. My awesome friend Emily offered to stitch it for me. Needless to say she was done with this puppy long before I finished mine. She did a fantastic job.
Yes, that is a photo of the top half. The bottom half contains his name and poundage. :)