So I've wanted to break into the area of felt food for a while. To be honest, I never really understood the appeal of felt food until LM was born. Then I thought about all the uses and fun pretend play that can happen if we had felt food in the house.
So yesterday, I finally broke down and decided to make felt food. I started with something
really, really
easy. No seriously. Cheese Its. SO easy. While a tutorial may not be necessary, Shannon Makes Stuff provided this awesome tutorial that saved me from sewing each tiny cheese it one by one.
Easy Peasy Tutorial Here
So without further ado, my venture into the crafty world of felt food.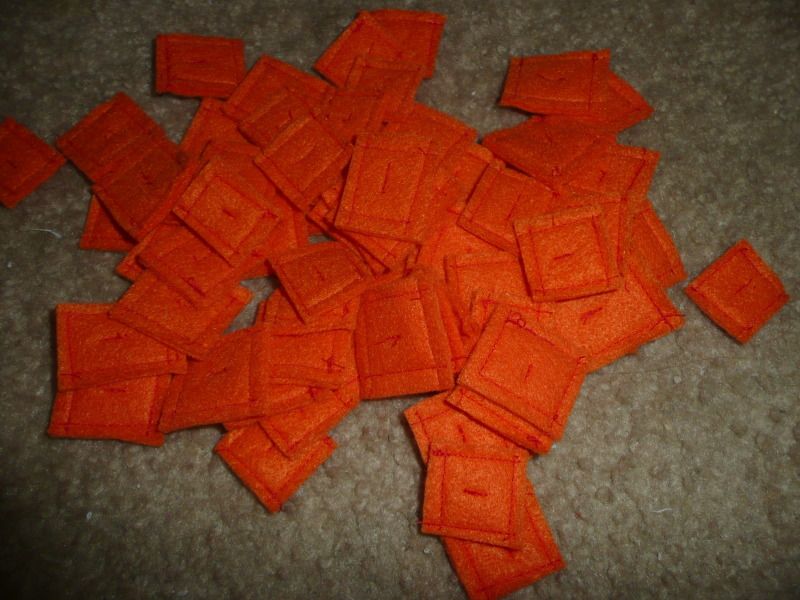 During LM's afternoon nap, I will probably sit down and tackle another easy felt food item, such as bow tie pasta. I'll keep it simple for now.