I saw this fantastic yarn at Hobby Lobby by Yarn Bee (I don't remember what it was called) and was marked down from 8.99 to 1.99 so I scooped up a ball of yarn... I wish I had purchased more. As soon as I saw it I knew I wanted to make a belt out of it. But the belt can also be used at a scarf. I did four pegs on a knitting loom
Using it as a scarf: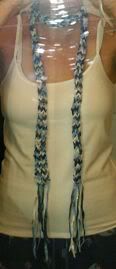 Now as a belt: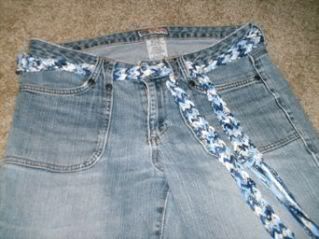 And I had some leftover yarn and decided to make a necklace from it based on a necklace by Ralph from Crafster. You can see the
Firefly inspired jewlery here
.