Using
Yarn Gear's Sock Tutorial
I made a few pairs of socks.
This was my first attempt using just some scraps of yarn:
An action shot: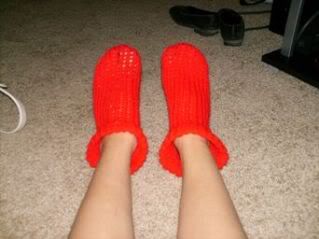 Yes I know "Holy crap they're bright!"
This pair is my favorite. I doubled up on the yarn to make them thicker and this is also my first attempt at changing colors: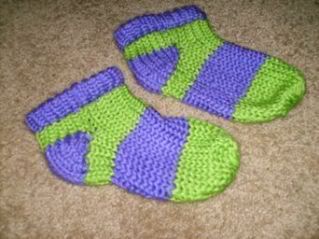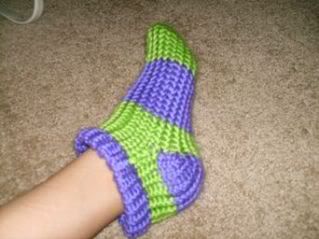 The cuffs are a little loose but they don't slip down or off ever so that's good. Next time I'll try the rib stitch to tighten up the heel since I have such small ankles.
On this pair the cuff is made from fun fur.
I'm planning on making another pair in green.