I wanted to call my little etsy shop Sarah Jane Designs but that was taken, as was Sarah Jane Originals so I'm going with this. Not too shabby.
I'm opening up my shop with these two purses:
Candy Stripper is what I'm calling this one... and I'm in LOVE. I really, really, don't want to part with this one.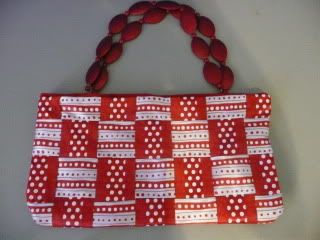 The ribbons weaved together are yes, Christmas, ribbons. The handles are made from crimping beads, 20lb fishing wire, and beads. The handles old up great with a lot of extra weight!
A close-up of the handle and how its secured to the purse.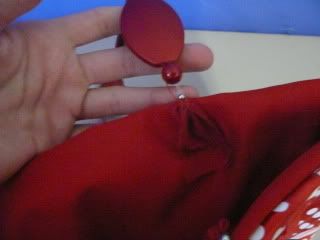 This purse has snaps.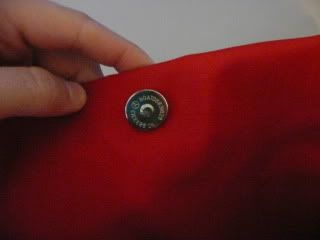 The purse is made from wired ribbon and is stiffed so it will stand up straight and not flop all over the place.
The second I call Peppermint, Peppermint. This purse was actually an experiment of using ribbons of different sizes.
Up close and personal with the handle and wired ribbon: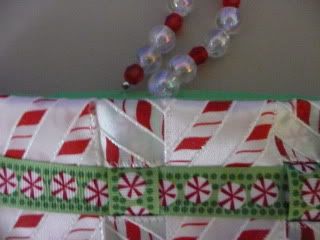 And finally, the snap and the lining...
The above purse is also stiffened.
Now I just need to do all the business aspects and get these puppies out of here. I'll be doign all that over fall break next week (Yippie!)