Every now and then I get the motivation to try and cook, bake, or make something edible. Sometimes it turns out great. Most of the time, its a mess. I still have fun with it and that, my friends, is the most important part! My husband and I broke in our new home by grilling hamburgers and hotdogs. I made his favorite pasta salad and some extra festive Fourth of July treats to go with it.
First up is a very festive looking beverage. I found the recipe here at
Divine Dinner Party
. (Scroll down). One very important thing that I learned is that, yes, the ice is important! I actually enjoyed it (considering the fact that I don't like Gatorade or Cranberry juice).
As directed, I served with a festive straw:
Next up is a Trifle Receipe that I found at the
Food Network
. My husband does not like Strawberries (than come to find out the day after our son was born, he's never actually TRIED one), so I topped it with raspberries instead. This was certainly my favorite desert that I've ever made. Its a good thing it was just the two of us, because this got eaten really quickly!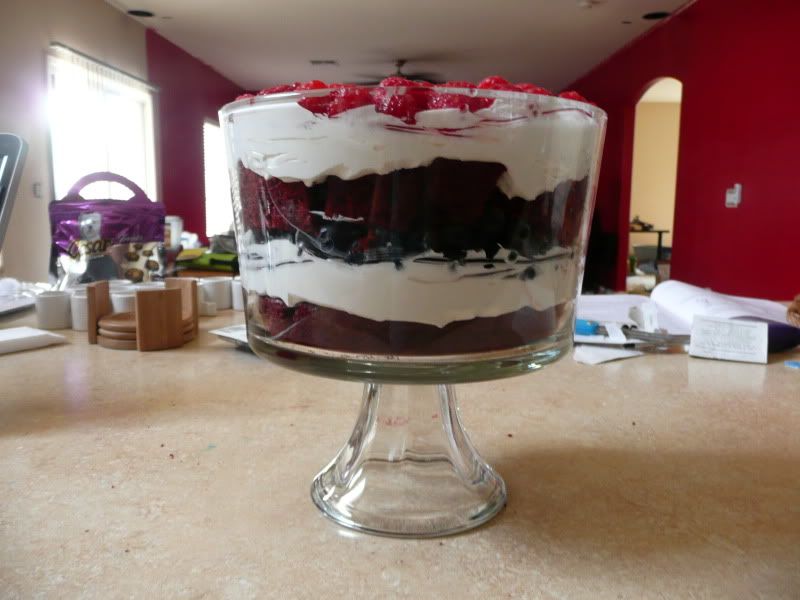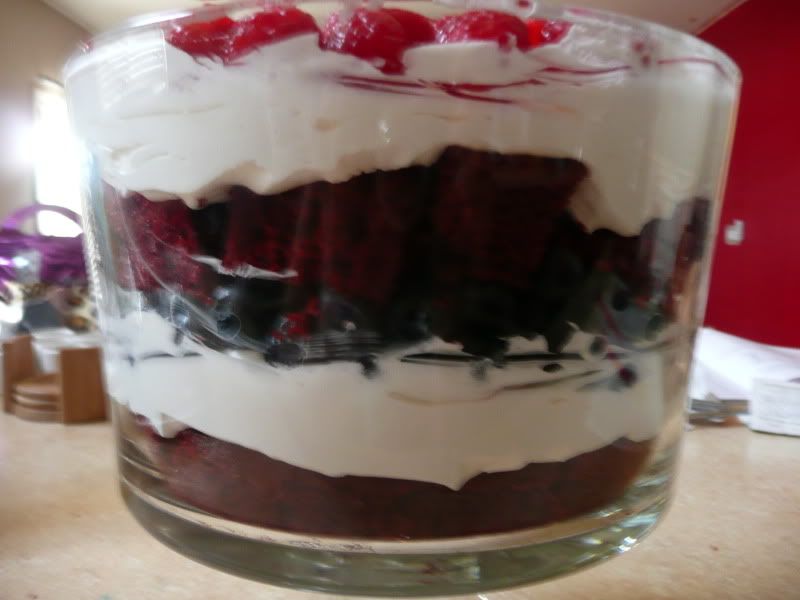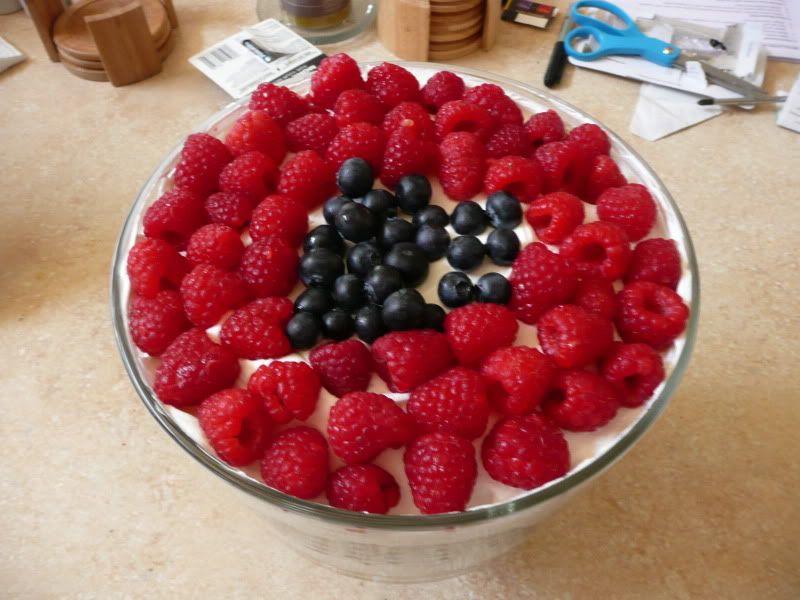 Finally, I found these really cute Fourth of July Rice Crispy Bars, thanks to
Two Hearts Together
. However, mine were... less than festive looking. The package of Air Heads I purchased didn't contain white, I didn't feel like going back to the store, and my husband doesn't eat them anways... so this is what I ended up with: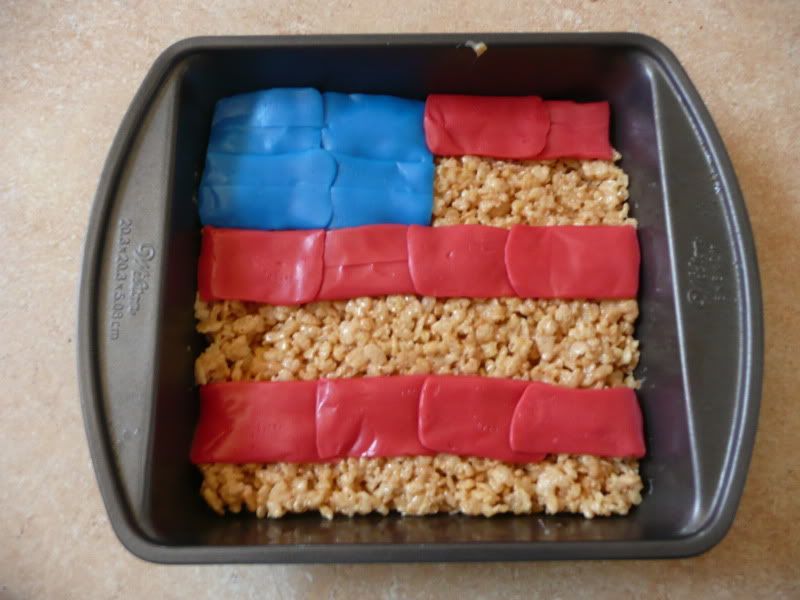 Despite the less than fantastic look, the rice crispy treats were still yummy, and that's what matters! :) Of course, I hope to perfect them in the upcoming years so that we have a backyard BBQ at house someday...
All in all, I would say it was a successful Fourth of July!