I bought a pack of three for $2 of these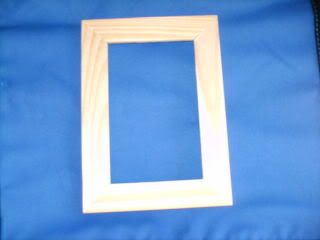 at IKEA. (Okay well actually I bought 4 packs of these so I had 12 picture frames).
I went to Home Depot for the wood staining product. I used "Early American". I applied two coats to the frame. I gave them 24 hours to dry and applied a glossy finish, again two coats, that I had picked up at Lowe's.
Each frame is a 4x6 and I bought them so that I had something to do with all those cross-stitch patterns I've been doing!
Here's the completed product: